Hi Guys,
I have had a look on lings honda just for the diagrams of the OEM exhaust. I am not putting my Mugen system on till January at TDi North. But my old pre-chamber gasket has gone on the OEM exhaust and it is blowing a little.
I ordered up the part as the one in the diagram. Please see the new part and the old part.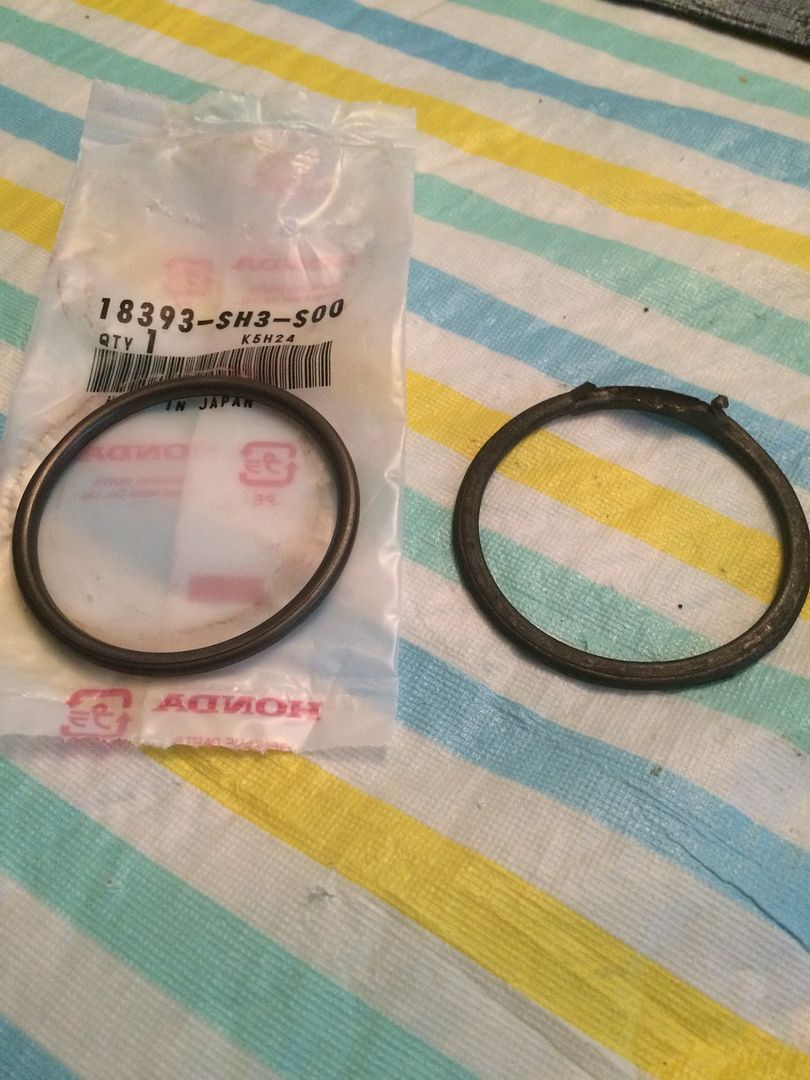 The old part looks a little flatter. Or is this a different part? Had wondered if it was just flattened out over time as the Car still has the OEM exhaust system from the factory...
All the best
STR
Last edited by a moderator: