Hi All,
I have been on the site since April so I thought would start my car thread.
I have had my Type R for nearly a year. (Sorry but being old does has it advantages ......Standard type-R fully Comp £235)
- How times and insurance rates have changed.. lol £565 with all mods declared and 20K millage.
Anyway here is some pics of her the day I brought her back from the Garage: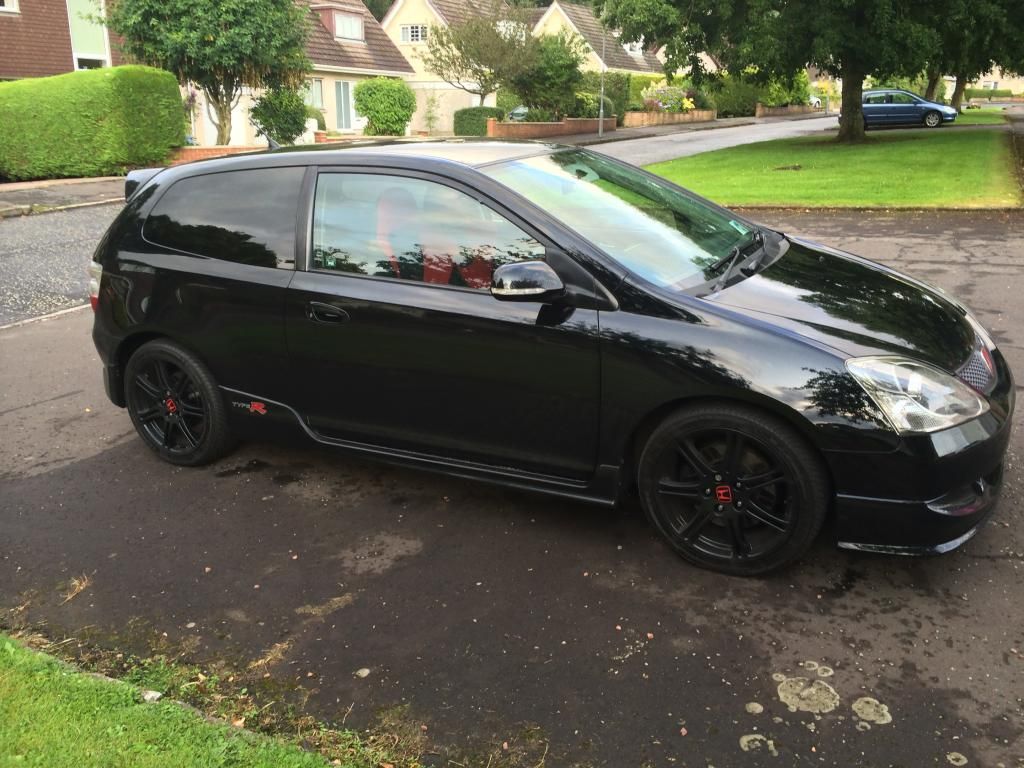 Then a couple weeks later before I took her into Honda to get a full Service.
And another random pic after I washed and waxed her using AutoGlym products.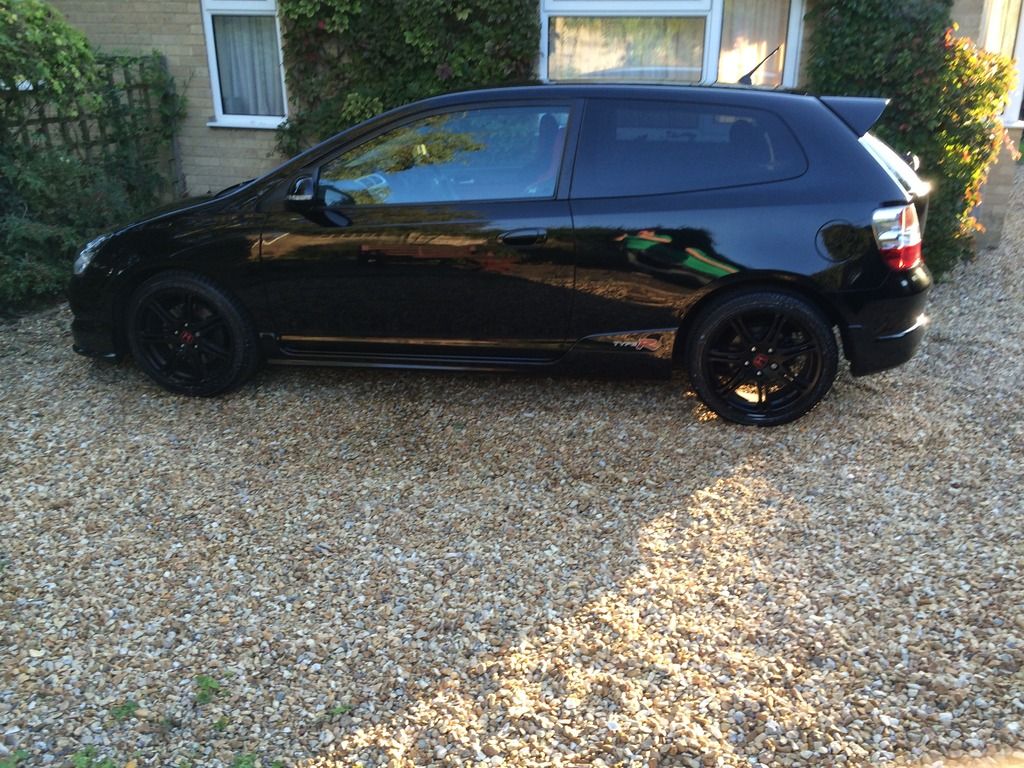 So far I have only done minor mods:
Alloys were curbed so have had them all redone in Gloss black again. Have 5th Alloy.
Changed to Jazz Fan Spray Jet Washers
Genuine Gruppe M RAM air induction kit.
Mugen Twinloop Catback Exhaust
Mugen Reservoir socks in Orange
Mugen Rad cap
Mugen Oil cap in black
Fitted Honda Access JDM wind deflectors
Also using Fuchs Titan Pro S 5W40 oil and an Mugen performance oil filter
MICHELIN Pilot Super Sports 205/45/R17s
EP3 CF door sill protectors from Rigsby on CTRO
FRSU on Eibach rear camber arms and front camber bolts
MFactory Helical LSD Stage 1 Racepack upgrade.
MFactory lightweight Flywheel and Genuine Honda OEM Clutch.
Genuine Honda JDM Front and rear Anti-roll bars
New Genuine Honda EP3 facelift Headlight units.
I did have some teething issues with her at first. The car had 39th miles and a Honda FSH. Looks like she only did 5K a year lol
It seems I had a emissions sensor with an intermittent fault and the EML would come on. It said on the diagnostics machine that it was a possible MAP, E purge/EVAP or secondary O2 sensor as my primary was replaced back in August.
I thought the super unleaded was too rich for it..lol But it was doing the same with reg 95 when I filled up from empty. Crazy. (I was still learning about the car)
Anyway got them all replaced and that was that. I have been using BP Ultimate 97 and do notice a difference from reg 95 even on my standard map. Put 95 back in and it was not as responsive. Not looked back and have had about 12 tank fulls of the super unleaded and see a difference in my mpg too. I get around 350 miles out my tank on a motorway run from Scotland to Oxfordshire.
I am looking at a tuning package from TDi North for my birthday and will keep you posted on that. _ Never bothered with this lol.
Anyway, thanks for reading and hope to keep you posted. Love the car and the vtec even on standard map.
All the best
Scottish
PS. She passed her MOT with flying colours today.
Last edited by a moderator: